Alexis has been published in and on Washington Post, Healthline, Marie Claire, BRIDES, Glamour, Harper's Bazaar, SELF, Refinery 29, and more. Here are selected clips:

The Backlash To #TakeAKnee Proves We Can't Be Quiet About Politics Anymore

Dolores Umbridge and Donald Trump Are The Same Person
It's Not Just Kylie Jenner — These 5 Kardashian Empires Have Been Appropriated From Black Culture

An In-Depth Look At Why Black Moms Need To Matter More

I Took The "Love Languages" Test With My Partner And I See Why People Swear By It
How Watching Bravo Together Strengthened My Relationship With My Fiancé

I'm not close with my in-laws, and I've stopped worrying about that
I'm a black woman who doesn't date black men. Sometimes, I feel guilty about that.

It's Time For Taylor Swift To Admit She's Earned Her Reputation

When You're Too Pretty To Be Sick

Belly-Button Rings: Where Are They Now?

Why I Refuse To Refer To Myself As Mentally Ill

I Looked Healthier Than Ever, but Inside, I Was Fighting to Feel Normal
I Gained 30 Pounds This Year… And Finally Learned To Love My Body
My Emotional Support Animal Isn't The World's Cutest Scam — He's An Important Part Of My Life
Growing Up Black In America, Where Pretty Doesn't Look Like You
Peer Pressure Can Make You Healthier… Here's How
10 GIFs That Explain What It's Like To Wear A Swimsuit In Public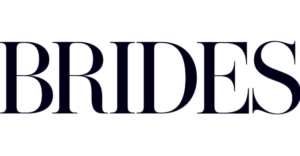 A Nontraditional Bride's Guide To A Traditional Wedding
7 Reasons You Should Have A Man Of Honor
5 Men Get Real About How Wedding Planning Is Their Guilty Pleasure
4 Budgets, 4 Weddings: How These Real Brides Planned The Weddings Of Their Dreams On Four, Very Different Budgets

Why Halsey's New Lady Loving Anthem With Lauren Jauregui Matters
Being Pro-Choice Means Respecting My Right Not To Have Kids
Rising Rates Of Suicide Highlight A Public Health Crisis: Why We Need The ACA
Condé Nast's Exploitation of Writers of Color is Inexcusable

How To Travel With A Chronic Illness
Take It Easy: Find The Best All-Inclusive Resorts

I'm In An Interracial Relationship and Here's How The Film 'Loving' Inspired Me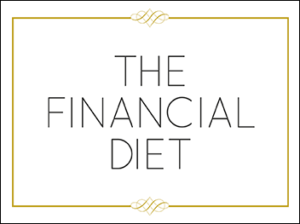 How Quitting My Job At The Age of 23 Saved My Life
The Totally-Doable Way I Scored My Designer Wedding Dress For Free
How I Make 100% Of My Purchases On Credit Cards & Stay Good With Money
How Your Professional Jealousy May Be Costing You More Than You Think

I Redid My Engagement Just Like Cardi B and Offset — Here's Why

This Is Why Your Office Needs More Plants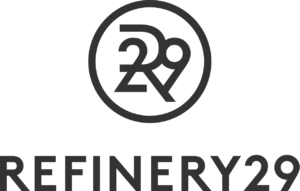 I Retired From My Corporate Job At 24 & No, I'm Not Rich

The 7 Stages Of Pokemon Go Addiction
How Obsessed Are You With Your Fitbit?

Catie Warren's "Stop Crying Rape" Column Missed The Mark
Stop Saying He Or She Is Out Of Your League